Eat Pray Love – The Experience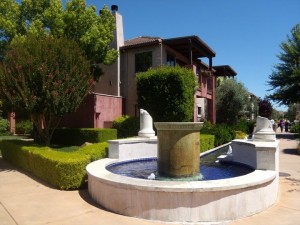 As a member of the press who gets to see movies and then interview the stars for tribute.ca, I was overjoyed when Sony Pictures sent me the invitation to partake in the press junket for Eat Pray Love. I had read the book when it came out, and was quite excited to see the feature film starring Julia Roberts as author Elizabeth Gilbert.
To be honest, at first I was unsure if Julia Roberts was the right woman to play her. Elizabeth Gilbert chronicles her year-long journey of self discovery after a bitter divorce, and along the way she learns to love not only herself again but finds someone to share her love with. I thought, interesting, Julia Roberts is such a strong confident woman. Can she pull this off? Well, after seeing the film, there was no doubt in my mind that Julia Roberts was the perfect casting choice. She's never looked better and there is a maturity glow radiating from her performance that we quite frankly have never seen before. Maybe it's because she is SO happy in her own personal space, being happily married to cameraman Danny Moder and having three beautiful children. All I know is that Julia Roberts has never been better.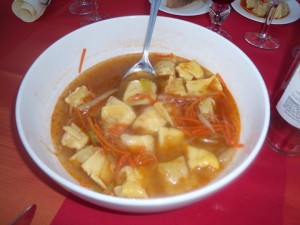 Back to the junket!! We were flown to San Francisco where we then boarded a shuttle that took us to Yountville, in the heart of wine country in the Napa Valley. The surroundings were stunning and our host hotel, The Vintage Inn, was lovely. After settling in, I had the opportunity to see the film and reflect on the journey that Julia takes (as Liz).
For those of you who have read the book, you will know that the "Eat" section of the book takes place mainly in Italy, Liz's first part of her discovery period. In my opinion, it is the most glorious part of the book as she describes in detail the amazing food she got to try and savor in that wonderful country. I even recall dog-earring certain pages when she pinpointed certain restaurants – in case I ever journeyed to Italy, I knew I had to try these places out for myself!!!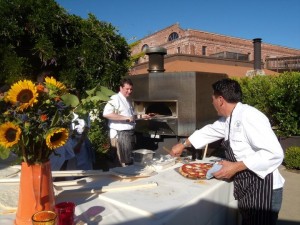 I did, however, get to experience the next best thing. Sony hosted the most fabulous Italian meal at a beautiful Napa Valley restaurant called Bottega, which has been named Best Newcomer by Zagat, Top 10 by Forbes, Top 20 by Esquire, and Top 100 Bay Area. The head chef is Food Network/"Top Chef" star Michael Chiarello, and the man himself was on hand for the entire evening. His dinner was spectacular from beginning to end. As we walked in, he was making fresh pizzas in a wood burning oven. My favorite was a flatbread pizza with figs! Then we were asked to take our seats to begin the meal. He started with three different appetizers. Artichokes alla Giudia with burrata, house made organic prosciutto with marinated melon balls, and heirloom tomatoes with olio santo and tears of aceto (my personal favorite). The meal followed with three different types of pastas – Cavetelli alla Carbonara, Garganelli with rabbit Ragu and Pope's Hat Pasta filled with shrimp, octopus and squid with julienne vegetables in a natural broth. As if I wasn't bursting already, the final course was Saltimbocca alla Romana with Zuchinni spaghetti!!! All of the courses were of course accompanied with beautiful wines. Last but not least, we were treated to a delicious gelato bar, pastry cream profiteroles and an espresso bar. The evening was magical and I almost had to be rolled back to my room!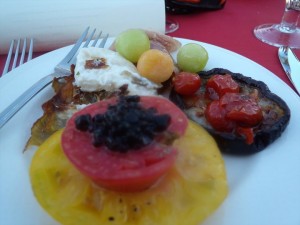 The next day we were taken to yet another vineyard setting where I had the opportunity to interview the stars of the movie including the lovely Julia Roberts, Javier Bardem, Richard Jenkins, Billy Crudup and director Ryan Murphy.  You can watch my interview with Julia here. Everyone was fantastic and to no surprise, all of Julia's co-stars and her director had nothing but praise and adulation for their leading lady. Alas, this beautiful experience had to come to an end. After the interviews I immediately boarded a shuttle bound for San Francisco Airport, where my plane back to Toronto was waiting to whisk me back home.
Eat Pray Love is an absolutely beautiful movie to watch. For those of us that can't jump on a plane and visit places like Italy, India and Bali, it is a lovely travelogue that might inspire you to take a journey and spend some quality time with yourself.